Or otherwise known as: What the heck is SEO? And how does it apply to me and my small business?
SEO has been a trending topic for the past few years but I found that it was still a super confusing concept for so many small business owners I talked to.
After explaining it to a few of my website clients, I decided I wanted to help more people. I wanted to create a resource that was super simple and would help small business owners understand the basics of SEO.
Throughout this post, I will teach you
What SEO is in a nutshell
Why it's important to you as a small business owner and
The basic factors you can use to DIY your own website SEO.
What is SEO?
SEO stands for Search Engine Optimisation. It is the process of optimising your website pages and content for the goal of appearing in the 'organic' (unpaid) search results of Search Engines.
A search engine is software, usually online, that searches through a database of information based on a user's inquiry. It then provides a list of results that best match what the user is trying to find.
There are loads of different search engines, but Google is without a doubt the biggest and most popular for regular use. According to a stat, Google has 90.46% of the search engine market share worldwide.
So when you hear people talk about SEO, they are most likely talking about Google SEO.
How does it work?
When you type a search query into Google, it is reported that Google takes over 200 factors into account before delivering the best results back to you (in a fraction of a second).
These factors determine what results come up, and what order or ranking they come up in.
This does not include paid ads that often come up as first results. When we talk about SEO, we are talking about 'organic' or unpaid results.
The goal is to get a ranking position of #1, but in my books, anything under #20 is great – and under #10 is gold.
As a rule of thumb, around 10 organic (non-ad) results show up on each result page of a Google Search. This means that a ranking of under 10 would likely put you on the first page of that search term.

Why is it important?
As you build up indexable content on your website, Google will start to place your website under more authority and will begin placing you higher for your particular search term.
You will gain new traffic from people who have never been exposed to your business before. Strategically optimising your SEO for your local city or region will help you turn up in the searches of people from your area.
Additionally, the people that are searching through Google, are already browsing for your product and are often ready to purchase.
It is one of the cheapest ways to market yourself. The right content can contribute to bringing you new traffic years down the track.
You can use it to target specific niches or search terms by using specific or long-tailed keywords. These are generally easier to rank for and have higher rates of conversion.
What are the SEO basic factors?
As I mentioned earlier, Google reportedly has over 200 factors which they take into account to deliver the best results for a particular query. And while they have never officially released an exact list, there are many factors which have been proven to affect the results.
If you have got this far – Good job!!!
The Basic SEO Factors you need to know: (in no particular order)
Is your Content Good Quality?
The content on your website needs to be good quality. This can be broken down into so many factors, but in short, it must be:
Clear & Coherent – Your website copy is clear and easy to read.
Not too thin – by ensuring blog posts are over 300 words and include pictures and other media.
Relevant to your entire website as a whole – The more conflicting topics on your website, the harder it is going to be for Google to decide what you are about.
Have you done keyword Research?
Have you researched the keywords that people are looking for? Make sure you do extensive research on the keywords that you want your website to rank for. Businesses that take advantage of niche or less difficult to rank for keywords are more likely to bag themselves a better position. To find out more, stay tuned for my keyword blog post in a few weeks time!

Is the website built well?
On the customer end
Make sure the information on your website must be clear and easy to navigate. Google can tell if users struggle on different parts of your website. Make sure it's easy to navigate by providing next steps, buttons and links to keep a flow throughout.
On the back-end
Make sure the information is easy for a search engine to crawl. Using the correct Heading tags, having clear categories on your blog back-end and submitting a sitemap to your Google Search Console, will help. This can be a bit more technical at times, so if you are serious about growing your SEO, I suggest chatting with a web designer or hire an SEO expert! 🙂
Do you have quality External Links?
Do you link out to other reputable sources in your articles? When you create content, try linking out to sources. When you link your website to another website, Google registers that what you are saying is most likely more credible. The bigger and more credible the website you are linking to, the better.
Just make sure that you set any external links to open in a new tab so that you aren't directing people to leave your own website.
Do people link back to your website?
When someone links back to a page on your website, it's called a backlink. Similar to external links, when people link to your website, they are telling Google that they trust you. The higher the authority of the person sharing your website, eg. Forbes, the more authority they are rubbing off onto you.
Do you use Multimedia?
Website Images
Make sure you make use of images as much as possible! While Google can't quite yet effectively read images, using Alt tags and descriptions is a fantastic way to tell Google what the images are about. It also gives you the opportunity to put your keyword in more places.
Videos & Podcasts
Unsurprisingly, as the owners of Youtube, Google loves to show multi-media in their search results. A quick search for 'Showit tutorials' comes up with a handful of videos as a first result. You also have the option to search for videos or podcasts directly from Google. Utilising this can be incredibly powerful to generate more traffic to your website.
Using multimedia has a dual purpose of keeping your audience engaged with your content for longer. Great for your SEO cred and customer know/like/trust factors!
Are you sharing about Relevant topics?
When you share relevant content, it tells Google that your website content is up-to-date and therefore also relevant.
Similarly, once you have your website, make sure you keep it updated. This can be a monthly or bi-monthly blog posts, updating timetables or text, or fixing broken links. If Google thinks that you aren't an active user, you will lose credibility.
Are your visitors Engaged?
Do visitors spend a lot of time on your website or do they bounce straight after clicking on the page? Google Analytics can track how long on average a user stays on your website – and often at what stage they leave. The longer Google sees that people are interested in your content, reading multiple pages or even returning to the website, the more your authority will grow.
Is your website secure?
Since 2016, Google seems to be penalising sites that do not use an SSL certificate on their website. As of July 2018, some browsers began displaying a little lock icon next to web URLs that are secure… and a red unlocked padlock next to ones who aren't.
While some domain purchasers include an SSL certificate when you purchase the domain, some cheaper websites add it as an additional cost which ends up costing you way more. If you are building on a web builder like Weebly or WordPress, make sure to check if an SSL certificate is included the next time you purchase a domain.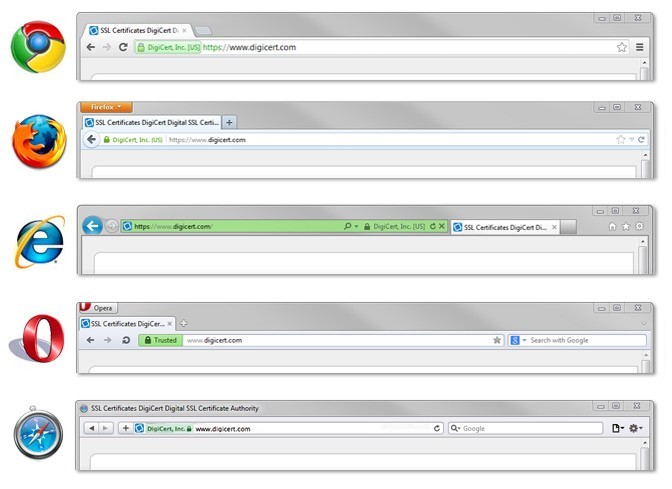 Or, if you build on Showit, they include an SSL certificate within your membership.
Does your slug contain keywords?
Uhhhh what??? No really, the slug is the little bit of your URL that relates to the page you are on. While it usually generally does so automatically, make sure your slug contains the keywords that you want to rank for.
Is your website loading fast?
How fast your website loads is a major contributor to how high Google ranks a website. Make sure your website is loading as fast as possible by only uploading images that have been saved for the web.
Additionally, try to avoid uploading a lot of videos directly into the site – upload them to youtube and embed them with their URLs instead!
Is it optimised for mobile view?
Sites that are mobile optimised have a better chance of ranking higher. The thing I like most about Showit is that it gives you the opportunity to design the mobile site completely independently of the desktop version.
A quick note on negative SEO factors
Google is one of the most advanced search engines in the world which means that trying to 'cheat the system' -won't work. Spam comments, pirating content and keyword stuffing are actually going to have a negative impact on your site.
---
If you want to read a full list of Google's ranking factors, here is an article that lists' Google's suspected 200 ranking factors: https://backlinko.com/google-ranking-factors
---

Thanks for reading the Basics of SEO for small business owners. I hope my SEO descriptions were easy to understand! I tried to keep them as simple as possible! Make sure you stay tuned for the next blog post in this series which breaks down keywords and how to find the best keywords for your content.
As always, if you have any questions about SEO, send me a message at hello@atlasstudio.co or Book a Free Consult Call today to see how you can start getting your website SEO on track!